Our Services to empower your organisation
Our services include strategy development, leadership development, course design and other training and education services
Our Strategy Development Services
The strategy development services we provide range from an interactive presentation designed to get an organisation's senior leadership team thinking about its approach to both strategy and leadership through to working with a leadership team to develop a complete strategy using our proven five-stage methodology (described in detail in The Quick Guide to Effective Strategy and our 'Client Guide', which summarises the methodology described in the book).
We also design and deliver strategy-making programmes to upskill an organisation's own strategy-making team. We can deliver this as a stand-alone offering or as part of a more comprehensive course. Indeed, we can modify all of our services to meet a client's particular needs. Our strategy services brochure (see below button) gives a more detailed description of the programmes and services we are able to offer but please don't hesitate to get in touch if you want to discuss how we might be able to help you achieve your ambitious vision for the future.
Strategy Away Day
Our interactive 'introduction to strategy' presentation makes a brilliant start to a management board Strategy Away Day!
Confidentiality
Please note that we take confidentiality seriously. We never disclose why our clients have engaged us or what work we have done with them.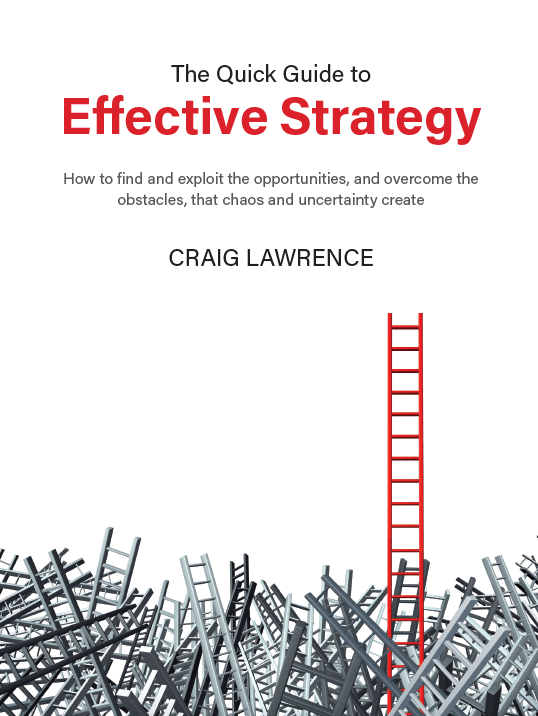 Our Leadership Development Services
Our leadership development services include presentations and seminars that explore the attributes, attitudes and actions (the 3As) of effective strategic leaders. These stimulate self-reflection, prompting senior executives to think about how they might improve their own leadership capability. We also design and deliver leadership development programmes using a proven methodology recognised as international best practice (see below). Our course facilitators are both highly qualified and very experienced. Their success is down to their core belief that all facilitated learning interventions should be fully inclusive and encourage the open and wide ranging discussion necessary to promote inner reflection, heightened cultural awareness and understanding of alternative perspectives. Underpinning their approach is the belief that interventions should always be about the student, not the facilitator.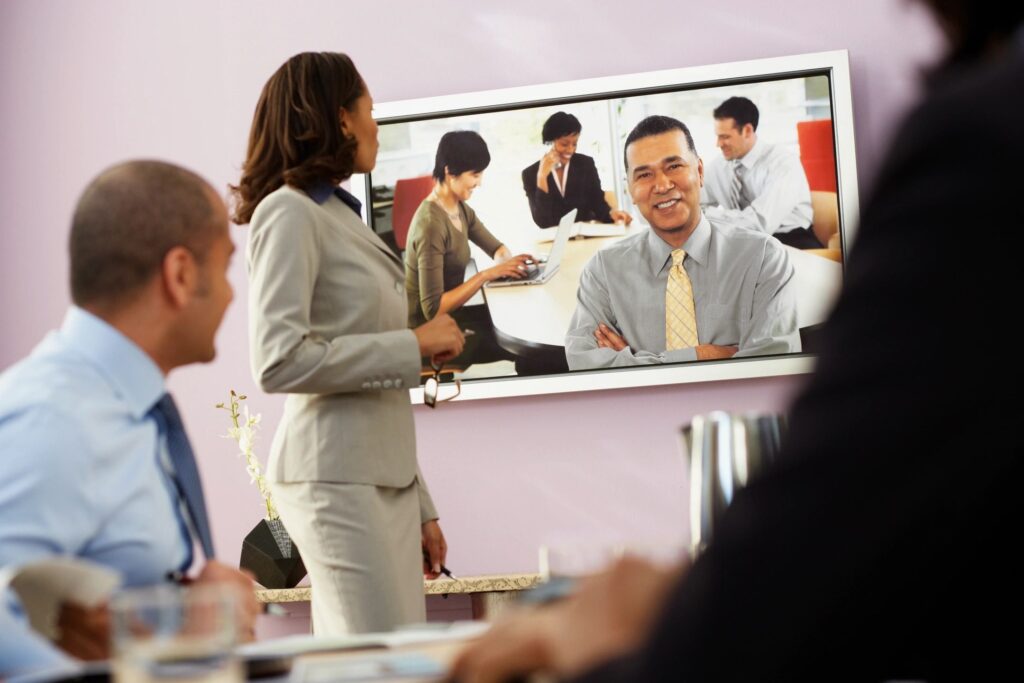 Our Training and Education Services
When we design and develop courses, we follow the Defence Systems Approach to Training (DSAT). This was developed as 'best practice' by the UK Ministry of Defence. It meets the requirements of the International Quality Management System (ISO 9001). This ensures that, as well as being cost effective, our training and education solutions meet the highest international standards.
We are able to help with all four elements of the DSAT process outlined below. Note that 'training' in DSAT terms "encompasses any training, education, learning or development, both individual and collective":
Element-1 (Analysis): what is the requirement? Is a new or amended training activity required? If so, what kind?
Element-2 (Design): what should the training activity look like? Who will deliver it and with what resources?
Element-3 (Delivery): the actual delivery of the training intervention (usually a course of some sort).
Element-4 (Assurance): is the training activity being delivered correctly and does it meet the requirement? Moreover, is the whole Training System fit for purpose?
As Course Director at the Royal College of Defence Studies (RCDS), Craig Lawrence led the design and delivery of the College's flagship 46-week postgraduate main course in international strategic studies. A 2nd Party Audit of the course (a mandatory requirement of DSAT) carried out whilst Craig was Course Director assessed the College as having no areas of non-compliance with the DSAT process. RCDS was the only training and education establishment across the whole of the UK's Defence Academy to receive such an outstanding result that year.
Importantly, the audit identified the 'Course Design and Adaptation Process' and the 'Evaluation Strategy' as particularly effective. Therefore, they are being shared with other training providers across Defence as examples of best-practice in terms of course design and the application of DSAT.
Other Services
In addition to the strategy, leadership and course development services outlined above, we offer the following additional services (all of which can be delivered on-line if required):
Exercise Design and Delivery: support with the design and delivery of strategic exercises to develop executives' leadership skills and strategy-making expertise.
Mentoring: mentoring of executives during strategic exercises designed to develop their leadership and strategy-making skills.
Conference Facilitation: chairing and facilitation of panel discussions, Q&A sessions and VIP speaker interviews.
Seminar Facilitation: facilitation of student/executive seminar discussions on subjects determined by the client.
Peer Review: peer review of papers and journal articles on leadership, strategy and course design.
Media Projects: military advice and guidance during the scoping, development and production of media projects (such as documentaries, reality TV shows etc).
Find out more
To find out more about any of the services we offer, or to discuss your particular needs, please get in touch using the form on the 'Contact Us' page (see the below button). However, if you need a quick response you can phone, e-mail or contact us via Twitter using the details at the bottom of the 'Contact Us' page (again, click the below button to take you there!).
---